Frey, Jakob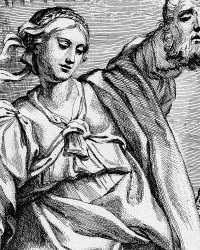 Frey, Jakob
Judith and the Head of Holofernes and others.
The complete set of four engravings after Domenichino (Domenico Zampieri, 1581 Bologna - 1641 Naples).
Size of sheets: 36 x 32 cm. Mounted on an eighteenth-century album sheet.
view artwork
Related Exhibitions
18th century Italian prints and drawings of interest.